The line of the product shows that beauty of radian, adopting the round corner design and cartoon cat's head design, adding fashion and artistic sense, oval curved surface, suitable for cats and small dogs with different face shapes.
Stable bowl base is raised, and the bottom has an non slip material to prevent overturning. Design your cat according to the shape of the cat. Take care of your cat.
The cat's food bowl and water bowl are combined into one, which is convenient and practical, saving money. Transparent feeder can control the amount of food, protect the health of pets, and resist falling.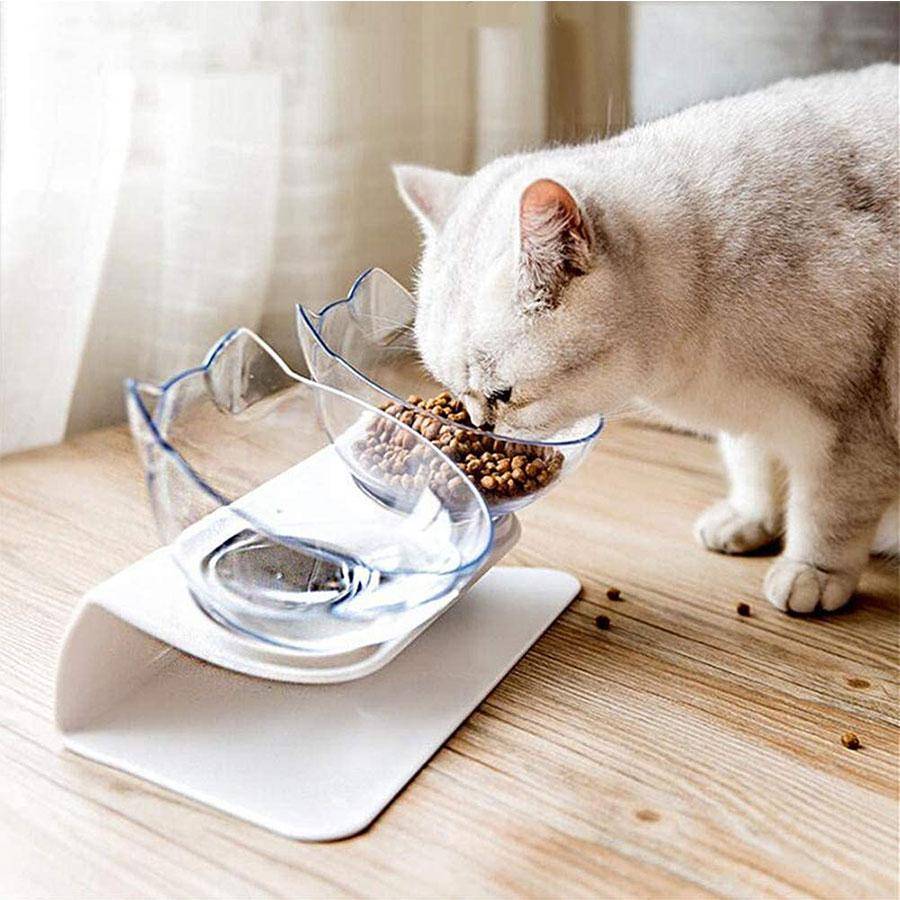 The cat bowl is made of environmental PC material ,can be used safely and safely. The stand is made of ABS material which is more durable and stable when using, anti-skid pad design, prevents slips and spill, protects floor.
15° tilted platform, comfortable feeding height of the elevated pet bowl reduce stress and pressure of cats neck and cervical vertebra for cat and dog.
Transparent bowls and the tableware are made of advanced Germany materialist, which is more durable and stable when using. Food and water feeder holds 6.7 ounces, good for small dog and cat. The transparent bowl is detachable, easy to remove and can be cleaned.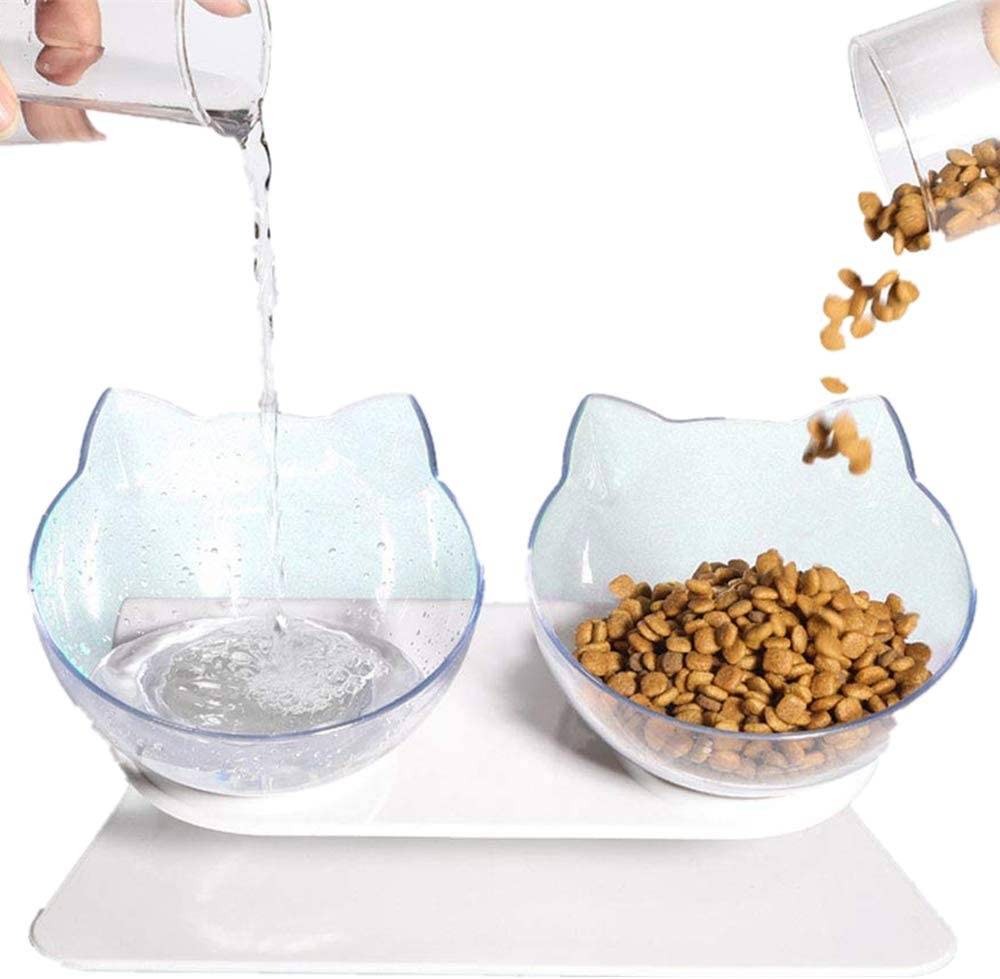 If You Really LOVE your Cat