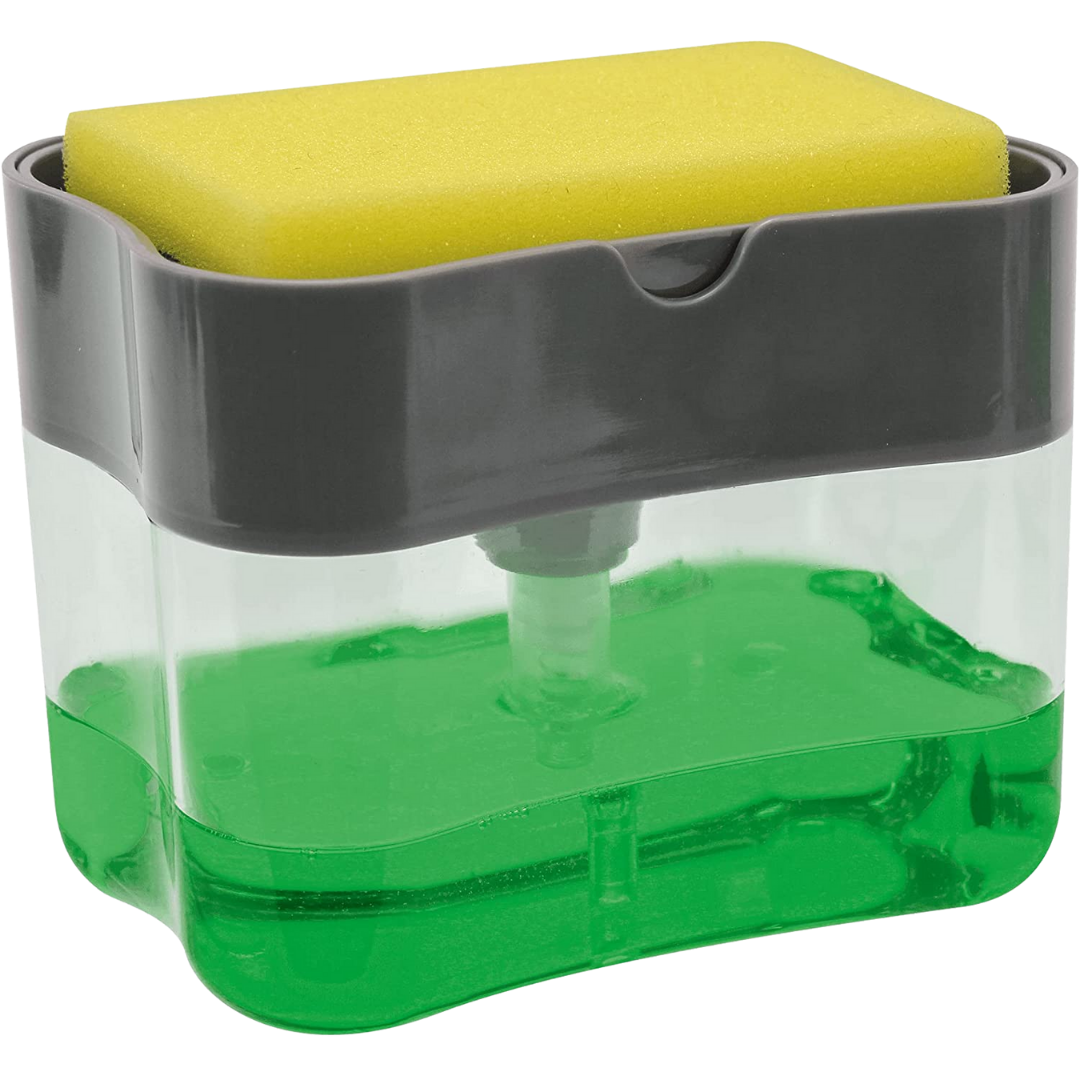 Non Messy, Smelly Soap Dispenser
No more messy spills, dripping, or trailing! Kitchen soap dispenser with attached caddy holds sponges, scrubbers, rags, scouring pads in one convenient place while keeping water off kitchen counters.
No Build up Germs and Bacteria with our CLEAN DISH WASH DISPENSER!
Effortless and accurate dispenser of Dish Wash liquid. No Waste or spills around the sink.
Holds up to 13 oz of Liquid soap dispenser for Kitchen sink.

Reduce your time in cleaning up after your finish your washing up the dishes.
Alovico's Soap Dispenser Effortlessly dispenses dish wash liquid in right quantity and without any spills or waste.
Dispense the perfect amount of soap onto the sponge every time. Can help reduce build up of germs and bacteria, by keeping the sponge dry and clean for your next use!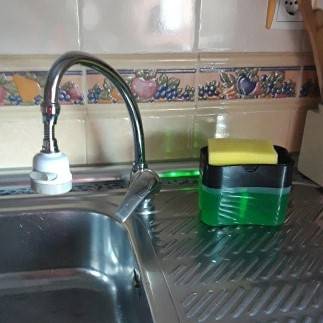 ⭐⭐⭐⭐⭐
I love this product. It is easy to use and uses very little dish detergent. You push down once and it gives just one squirt of dawn and I'm able to wash all my dishes. Before using this, I preferred using my dishwasher, but now I find this fast and easy to wash all my dishes by hand.
- Lekesha Paton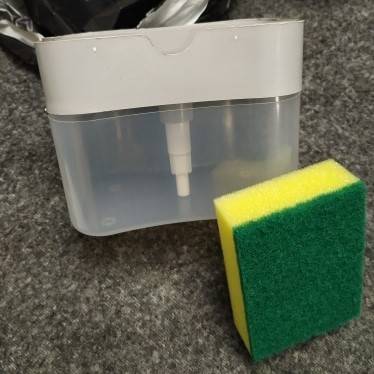 ⭐⭐⭐⭐⭐
Works awesome 👌. Instead of picking up my large package of Dawn and dropping it into the sink almost every time to do the dishes, I just push down on the sponge and a good size is detergent pops up and your all set.
-Jimmi Macole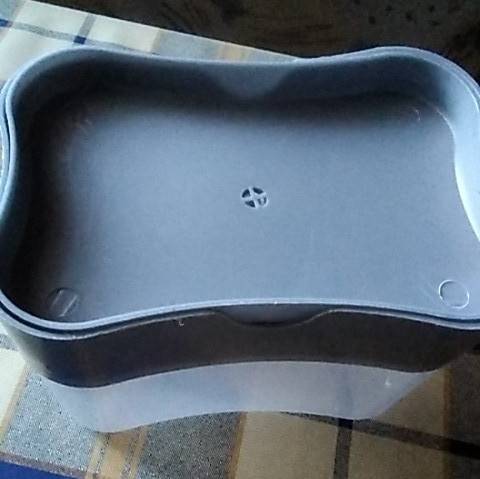 ⭐⭐⭐⭐⭐
I thought this was pretty neat but I love it more than I thought! Nice and lightweight, looks very nice! It is a cheaper plastic because it's lightweight Definitely a space saver. I never knew I needed!
-Simon Pond


30 Day Money Back Guarantee